"Who Else Wants To Change Your Attitude And Change Your Results Almost Instantly?"

"Once you start building a more positive attitude,
life will throw some incredible opportunities
your way!" - Jeff Keller
This is an Amazing Truth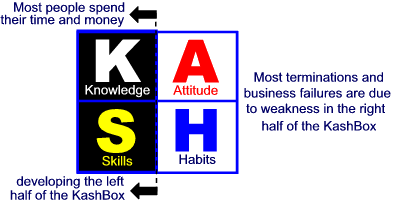 It's amazing but true: more people are denied promotions because of Attitude and Habits rather than lack of knowledge and skills. And yet most of us spend our time and money working on knowledge and skills instead of Attitude and Habits.
Here's how you can work on your Attitude (and a few good habits, too):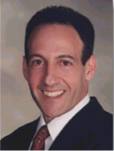 Mr. "Attitude is Everything" aka Jeff Keller, asks a valuable question: "Are you focusing on the 90% in your life that IS working . . . or the 10% that isn't working?"

He goes on to say, "Your mind hears every word you speak and
will move you in the direction of the words you choose. Those who think negatively do so out of habit. They have conditioned themselves to think that way. A positive attitude doesn't mean you ignore reality or refuse to consider the obstacles that might arise. On the contrary, the positive person expects a positive outcome but prepares for overcoming obstacles. Your attitude is a choice you make — and there's a lot riding on that choice.
Sixteen years ago when audiences heard a "regular-guy," who spoke from his heart and his experience, describing the tools and techniques he used to overcome life's struggles, they took notice. And Jeff Keller has been an audience favorite ever since.

His best-selling book, Attitude is Everything, is a bona-fide best-seller with 140,000 copies in print and translations into several foreign languages. It is one of the top-selling eBooks at AsAManThinketh.net and has a five-gold-stars rating and is in the top 1% of all books sold at Amazon.com!

Jeff has taken the lessons he's learned from training others over two decades and developed a remarkably effective four-session tele-seminar. Recorded before a live audience, this tele-seminar will help you develop an attitude that gets results (and it'll get noticed too!).
The Attitude is Everything tele-seminar will teach you:
How a Positive Attitude Propels You to Success in All Areas of Your Life

To Give Up Excuses and Take 100% Responsibility for your Results

Practical Techniques for Building and Maintaining a Positive Attitude

How Your Words Program You for Success or Mediocrity

What the Patterns in Your Life Can Teach You – and How To Reverse Negative Patterns

How to Overcome Your Fears and Take Action

Why You Should Welcome Failure and Criticism on Your Journey to Success

How to Harness the Power of Commitment to Achieve Extraordinary Results

How to Re-Wire Your Brain to Find the Benefit in Every Adversity

The Secret to Discovering Your Passion and Unleashing Your Potential

Four Lessons to Building the Attitude You Need
to Get the Results You Want:

Lesson One: Attitude – Your Foundation for Success
Lesson Two: How to Build a Winning Attitude
Lesson Three: Confront Your Fears – Putting Attitude into Action
Lesson Four: How to Create Positive Outcomes from Every "Negative" Event
What Others Say about Jeff Keller and Attitude is Everything Tele-Seminar

"A must for anyone looking to break through. It gave me the courage to honestly evaluate my attitude and the guts to stand up to myself and change."

Elaine Rudolphi
Cedar Rapids, IA

"Quick fixes never work. We wanted techniques for a lifetime and you gave our members techniques that will serve them for a lifetime."

Dick Greenwood, Director of Sales
Hartz Construction Co.

"Your presentation style is a unique blend of intelligence, warmth, common sense and superior knowledge. The participants definitely came away from the presentation uplifted and motivated to apply the principles you so passionately believe."

Scott Passeser, President
LIA Staffing, Inc.

"I just wanted to share with you how I have implemented something from your seminar and what a profound effect it's having on my life. I took you advice about breaking through my comfort zone. In my job, if we open 10 new accounts in an entire month, we have done an excellent job. I just opened 9 accounts in ONE WEEK! I can't thank you enough for what your seminar has already done for me."

Mark Dana



Order By and collect these bonuses:





Bonus #1

Downloadable eBook edition of Jeff's best-selling Attitude is Everything

This is a very easy-to-read book that packs a powerful punch. Jeff Keller has skipped over the fluff and delivers some very practical and insightful how-to. It will change your attitude and that will change your life! The book consists of 12 Lessons and has already sold over 120,000 copies in paperback. ($11.95 value)






Bonus #2

Jeff's acclaimed mp3 audio Change Your Thinking, Change Your Life. Fully downloadable.

You get a complete "success course" in ONE Program! Motivational speaker Jeff Keller covers attitude, focus, persistence, commitment, gratitude, change, perspective, integrity, responsibility, creative thinking, people skills, and much more. Simply put, you learn about success...from soup to nuts! ($29.90 value)

Download, Listen and Learn Now




mp3 audio files available by download or on CD

Five hours of mp3 audio files

Printable Seminar Workbook

Instantly downloadable OR

Shipped anywhere in the world on CD (add $10)

NOTICE: This CD will not play in CD players. It contains mp3 audio files that with the proper software may be used to: (1) Play on your computer (2) Upload to portable mp3 players (3) Burn to your own CDs (4) Play on Pocket PC

Publisher's Price $87
Everyday Internet $77
Special Offer $49 (CD $59)

Add Download To Cart
These files total more than 50 MB. If you do not have a DSL, Cable or faster connection, you should order the CD.

Add CD-ROM (Files on CD) to Cart

One of the very first eBooks we offered in the beginning was Jeff's Attitude is Everything. It has been a consistent hit from day one and I continually receive testimonials from around the world. What makes it all very special for me is that Jeff is one of those folks who "walks his talk." He doesn't just teach that "attitude is everything," he lives it! His example has been awe-inspiring to me and I'm excited to think of the lives that he's touching with this tele-seminar. Click here to order download Click here to order files on CD - Vic
Don't have a credit card? Here are two options:
1. Click on your choice above so you can determine shipping costs, if any.
2. Make out your check (U.S. Only) and fax it to us at 877-233-1557 and we'll process it electronically (be sure and record in your checkbook).
3. Or Send a check (U.S. Only) or money order in U.S. Dollars to:
AsAManThinketh.net LLC
PO Box 1220
Melrose FL 32666 USA
Be sure and include your name, email address and product you are ordering.