Download Your Ron White Bonus Videos
CAUTION
This material is protected by United States and International Copyright Conventions. You are authorized to download one personal copy of the program and you may maintain one personal backup copy of the program, so long as such backup is not used while the primary copy exists. By your download of this program you agree not to copy, republish, transmit, modify, rent, lease, loan, sell, assign, distribute, license, sublicense, reverse engineer, or create derivative works based on this product except as expressly authorized herein.
Download Instructions
All Users: Use the latest version of iTunes or another software program to enable you to view mp4 video files. This is a very large file so if you do not have a broadband internet connection you will want to install a download accelerator before attempting downloads.  The files are contained in a zip file which must be unzipped before you can access them.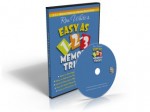 Windows Users: To download and save your video files to your hard drive, IT IS IMPORTANT THAT YOU RIGHT CLICK on the link and then click the "Save Target As" or other "save" file command on the drop-down menu.