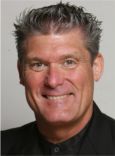 From the desk of Vic Johnson
Monday, 8:37 p.m.
Dear Friend,
Thirteen words took me from a life where I'd lost my home, my last car and was living below the poverty level --- to a seven-figure business, million-dollar waterfront home and jet set travel to the hottest glamour spots in the world.
Maybe you find yourself confronting some of the same challenges I faced:
Do you find yourself on the edge of succeeding at something and then all of a sudden everything falls apart? (it's called self-sabotage and it kills millions of dreams everyday. Learn how to blast away self-sabotage forever)


Have you struggled for years with the knowledge that you have at least as much on the ball as many others who have succeeded, but you're still mired in mediocre results?


Do you come up with some great ideas that you know could change your life but you never seem to get started on them?


Are you working harder but can't seem to make any progress?


Are you frustrated because you just can't breakthrough the barriers in your life?


Do you have a "settle for" attitude (ie., "it's not what I want but it's better than a lot of people have.")


Are you tired of watching others zoom by on the super-success highway while you seem stuck on the side of the road?
The 'mental thermostat' that controls all
At a weekend seminar in October 1997 I heard the thirteen words that forever changed my life: "The size of your success is determined by the size of your belief." Read those words again. In fact, read them over and over until they really strike home.
When the speaker uttered that quote from The Magic of Thinking Big, I instantly knew that I had finally found the missing piece to my success puzzle.
I realized at that moment that all my years of frustration had been governed by the "mental thermostat" called "belief." Where ever my belief was "set" would determine how successful (or how unsuccessful) I would be.
The miserable life I was leading at that time was a direct result of the beliefs that I held. If I wanted to change my life, I had to change my belief.
Napoleon Hill, writing in the classic Think and Grow Rich, said that belief and desire are the beginning of all achievement. If one of those key ingredients is missing, success is almost impossible.
That might explain why a lot of people get excited about an idea (desire) but fail to follow through with it (belief). It's rare that we will attempt to do something that we don't believe in, and we will never give 100% of our effort to something without a strong belief that we can do it. It's our human defense mechanism. In As A Man Thinketh, James Allen tells us, "The will to do springs from the knowledge that we can do." In Above Life's Turmoil he tells us, "Belief always precedes action."
That certainly helped me understand why I'd find myself with some great ideas that I thought would be successful, and then six months would pass by and I hadn't done anything about them. I didn't have the deep down belief they'd be successful, so I simply didn't take any action on them. And that's the same experience that most people have that steals the great dreams they have for their lives.
Napoleon Hill wrote a very telling line in Think and Grow Rich: "Whatever the mind can conceive and believe, it can achieve." That's pretty clear and straightforward. And you can see that power of belief at work in the lives of all successful people...
It's the "Secret" of Super Bowl MVP Drew Brees and Every Other Great Achiever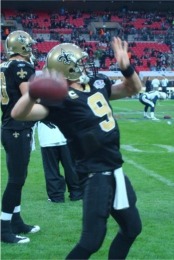 Four Years ago quarterback Drew Brees had major surgery on his throwing arm. To many, his prospects for a future as an NFL quarterback looked dim. The San Diego Chargers agreed and decided to let him go in favor of a younger, taller QB.

But Brees had developed a special "belief" in himself, and that was part of what attracted the New Orleans Saints to take a gamble on him and sign him to a contract.

Just four years later, he was leading his Saints to the Super Bowl. But most gave them no chance against the mighty Indianapolis Colts and Peyton Manning.

At the end of the first quarter it looked like the experts were right with New Orleans losing 10-0.

But as Brees explained after the game, "We just continued to believe in ourselves and found a way to win."

And win they did, in a roaring 31-17 fashion. Brees tied a Super Bowl record with 32 successful completions and led the Saints to their first Super Bowl victory in franchise history.

Only one thing made the difference --- BELIEF!

It works for Super Bowl Champions and it'll work for you!
The ONLY difference between where you are now and where you can be --- is belief --- pure and simple. When you begin to believe in yourself you are going to experience success you can hardly imagine today. And my life is a testament to that truth.

I walked away from that weekend event with a commitment and a plan to change my belief. Over a 90-day period as I put my plan to work, incredible things began to happen in my life. People and opportunities appeared as if from nowhere and my financial fortunes began to change. Within six months I had qualified in the top 2% in sales in my company. Within a year I was earning six-figures after having earned just $14,027 the year before. Within a handful of years I had built a seven-figure business (and lifestyle!).
Because I changed my belief!
My experience, and the lessons from my 90-day program, that taught me how to use the power of belief to create a life of wealth and abundance, are all included in a powerful program rightfully named Can You Believe It? Thousands of people have used this program to create an unstoppable belief, including Tina Downey of Atlanta:
Case Study: How Tina Downey Turned Her New Belief Into a 33% Increase in Sales And Then Her Very Own Product Endorsed by Bob Proctor, Zig Ziglar and Others...
I had been with my company about seven years, I had my own home based business. It was very successful, had made it to a leadership position, but wasn't growing. You know I got to one position and I could not go any further and I did not know why.
Tina Downey discovered what can happen when you believe in yourself
I knew something was missing and I didn't know what. So I fortunately heard the top person in our company speak, and I'd heard him several times. Sometimes we finally get it. He said the number one reason that people succeed in this business is belief. And when I heard him, I really heard him and realized that's what I didn't have enough of. You know, I believed in my company. I believed in my product, but needed to have more belief in myself. And I didn't know really how to do that, how to build that.

A week later I learned about Vic Johnson's Can You Believe It? Seminar. And I took that and started implementing everything that I learned over and over into my business. And as I did, my business began to grow. The more belief that I had, the more business grew.

And as a result this last year, I had a 33% increase in my monthly sales. And that was incredible because it had not grown at all for three years. And the only thing that I did differently was Vic's seminar. So I found that incredible.
UPDATE: After Tina turned her belief into an increase in sales, she used her new belief to develop a product that actually helps people improve their belief. She calls it My Success Box (at www.mysuccessbox.com) and it's been endorsed by Zig Ziglar and Bob Proctor, among others.
Here are just a few of the powerful principles that Tina learned from the Can You Believe It Program --- that will explode the results in your life:
Use the same technique Jim Carrey did to believe in yourself - it earned Jim $20 million a picture. What will it do for you? Get started today and find out...

Jim Carrey's lesson in creating the belief that propelled him to super-stardom and $20 million a picture


The AAI principle taught by the sages through all of history. This simple technique works without fail




How your belief affects your health and healing and how to change it (that doctor visit may not be necessary most of the time)


This "secret" used by big advertisers also changes any "limiting" belief you have


Understanding and using the "Pink Elephant Principle" to create a rock-solid belief

Here are the same techniques used by Michael Phelps, Venus and Serena Williams, Lebron James and all world-class athletes.


How to use "Truth Cards" to rapidly eliminate self-limiting beliefs and words that lead to destructive, self-sabotaging behavior. Get off the roller coaster and get onto the express lane to the goals and dreams you've always wanted.


Re-set your financial, emotional and mental thermostats to allow for the infinite increase in wealth in all areas of your life, including boatloads of money, nurturing and fulfilling relationships, and vibrant personal fitness.


Use the "insider's secret" to overcoming procrastination. Everybody is guilty of it, but the super-successful use this secret to blast through procrastination and create massive and ongoing momentum.

I'm Ready to Change My Mental Thermostat
Feedback from satisfied users of
Can You Believe It?
"I have a PhD in Adult Education and am a course designer/trainer in my occupation. [This is a] very good interactive workbook and excellent exercises…This course is definitely worth keeping and doing again." – Robert Blick, Florida
"This the most practical, effective and productive program I have ever experienced." – Connie Leong, Hong Kong
"Last Wednesday morning, before traveling to Anaheim for 2 seminars that day -both work related- I opened The Power of Belief. There is was. In simple black and white. And I was aware of it for years. In second grade I was informed that I had an inferiority complex. I was surprised and saddened. But I accepted it. (Acceptance of what everyone else told me has been the root of much of my mediocrity. A person with an inferiority complex can't be expected, or expect herself, to be very wise, smart, creative, and brilliant, right?) So, there with those pages in my hands, I came to face what is probably the real root of my unsuccessful life--I didn't believe in myself, my abilities, my judgment. Those things are critical!

Thank you--that seems like not enough said. Yet nothing but "thank you" really says "Thank You!!!!" - Jewell Pountney, California
How powerful are your thoughts of belief? Dr. Maxwell Maltz, the legendary author of Psycho-Cybernetics said, "Within you right now is the power to do things you never dreamed possible. This power becomes available to you just as soon as you can change your beliefs."
Why wait another day? Get started now learning how to believe in yourself to achieve anything you want.